Last week we published two articles detailing the Orwellian election surveillance tool called "Albert Sensors" which were put in place by the Department of Homeland Security (DHS) through a private partner called the Center for Internet Security (CIS). The tool provides the capability to observe real-time election data.
CIS is funded in part by a major leftist non-governmental organization, Democracy Fund, and has also started guiding policy on "non-voting" technology. The use of this term is highly ironic, as the nebulous landscape of "non-voting" technology not only interfaces with all voting technology, but provides capability to control an entire election, from inflating voter rolls, modifying vote totals, to illegally overwriting local election returns.
Almost immediately, reports came in that these articles and a discussion about them with Joe Hoft on the Conservative Daily podcast were being censored by Twitter.
In this new era of supposed free speech on Twitter, why would publicly available facts about a government surveillance program be censored? Does the DHS still have its hooks in Twitter?
We know now that 9/11 was used as a pretext to justify the Patriot Act's dismantling of the Fourth Amendment. The Patriot Act was introduced as a measure to spy on foreign terrorists but was shortly twisted into a domestic spying program.
Now enter the improbable story of a 21-year-old national guardsman, Jack Teixeira, leaking top secret documents to justify the RESTRICT Act. Legacy media has discussed the RESTRICT Act as a measure merely to ban TikTok – a Chinese social media app – even though TikTok is not even mentioned in the bill. The RESTRICT Act is actually a sinister attack on the First Amendment.
The RESTRICT Act vastly increases the federal government's ability to spy on Americans' online activity and punish them severely for sharing information that opposes the official narrative. But what hasn't been noticed until now – the RESTRICT Act will provide the federal government with enormous control over American elections.
Section 3 of the proposed legislation gives the federal government this extremely broad power:
The Secretary… is authorized to and shall take action to identify, deter, disrupt, prevent, prohibit, investigate, or otherwise mitigate, including by negotiating, entering into, or imposing, and enforcing any mitigation measure to address any risk arising from any covered transaction by any person, or with respect to any property, subject to the jurisdiction of the United States that the Secretary determines…
(C) interfering in, or altering the result or reported result of a Federal election, as determined in coordination with the Attorney General, the Director of National Intelligence, the Secretary of Treasury, and the Federal Election Commission, or
(D) coercive or criminal activities by a foreign adversary that are designed to undermine democratic processes and institutions or steer policy and regulatory decisions in favor of the strategic objectives of a foreign adversary to the detriment of the national security of the United States, as determined in coordination with the Attorney General, the Director of National Intelligence, the Secretary of Treasury, and the Federal Election Commission.
In other words – the federal government can decide that spying on local election networks is necessary to mitigate any supposed threat from any "foreign" entity and local jurisdictions will not be able to prevent them. In fact, opting out of the Albert Sensor surveillance program will become a federal crime.
Just as the Patriot Act was propped up to monitor the activities of "foreign" terrorism threats, but instead is used against American citizens domestically, the RESTRICT Act will be used against all that question the legitimacy of elections, by making such advocacy a crime.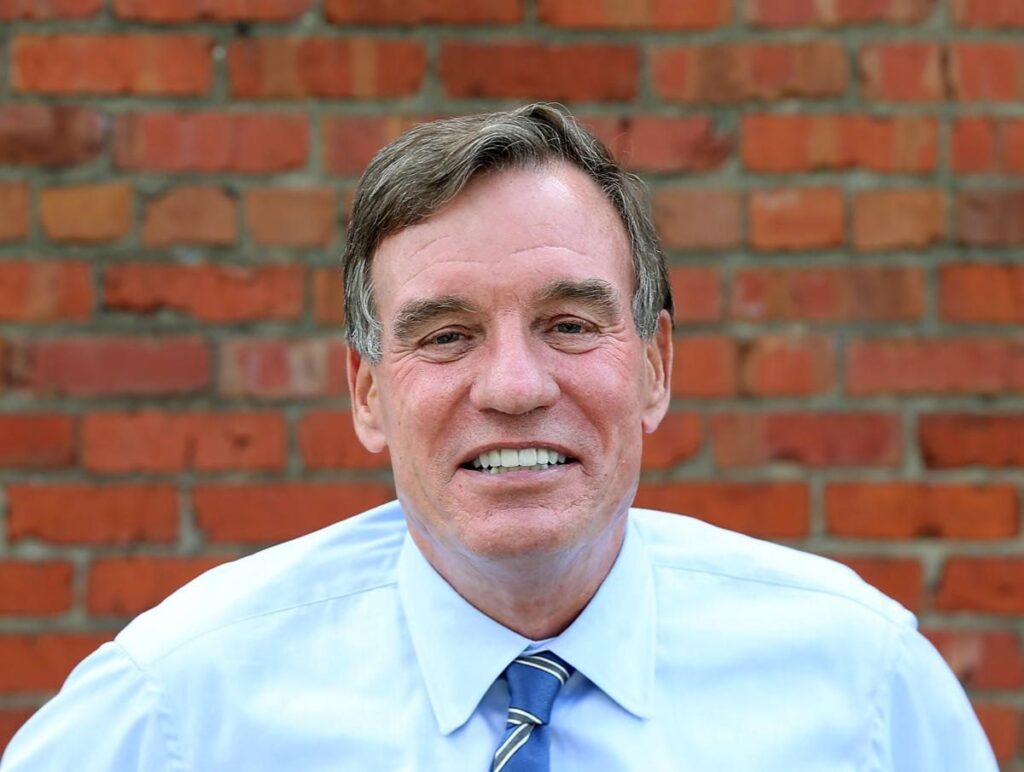 The bill states that activities by a foreign adversary to steer election policy and regulatory decisions will become a crime if they "undermine democratic processes." But the "foreign" distinction is a fiction because corrupt intelligence officials routinely accuse American citizens of collusion with foreign actors. Look no further than the years-long Russia collusion hoax, impeachment hoax #1, and impeachment hoax #2. All perpetrated by the legacy media and our three letter agencies in a desperate attempt to derail Donald Trump's presidency.
Also, Hillary Clinton famously called Tulsi Gabbard, a sitting congresswoman from Hawaii, a "Russian asset" and claimed Gabbard was being groomed by that foreign adversary for a third-party run against her.
While the country largely laughed off Clinton's totally baseless accusations against Gabbard, we know that people with less power and visibility than Representative Gabbard are being actively persecuted by our government – ostensibly for simply being conservative and criticizing the government and the radical left-wing agenda.
The RESTRICT Act provides legal cover to punish those they deem have "undermine[d] democratic processes." That phrase is eerily like one used by Joe Biden in his September 1, 2022, speech where he stated "MAGA Republicans" are "a clear and present danger to American democracy."
The weaponized FBI and DOJ are making an absolute mockery of the criminal justice system and the rule of law in their barbaric treatment of the J6 prisoners. The FBI violently arrested a peaceful, pro-life activist in front of his young children, before he was acquitted of all charges by a jury. The FBI has determined that slang words like "red pill" and "based" which are used by millions of Americans are now indications of extremism.
The RESTRICT Act is a Trojan horse for Orwellian Albert Sensors to become a permanent fixture in the surveillance and manipulation of elections – all to the benefit of Marxist democrats and captured RINO Republicans.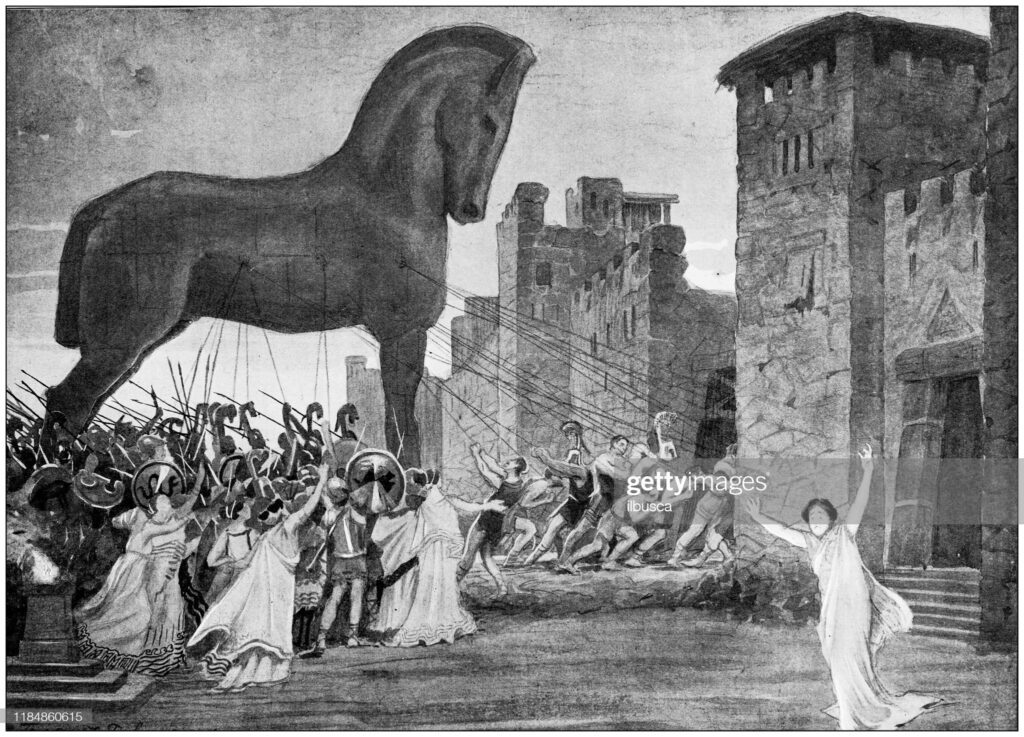 In 2017, a group of leftist experts, former Obama officials, and the Atlantic Council used an unsubstantiated claim of "Russian interference" in the 2016 election to purchase old election equipment on E-Bay to document hackers breaking into the equipment for hours at DEF CON – a hacking conference. Following that demonstration, they held a forum in which their panel of experts trashed the machines, made fun of how old and vulnerable they were, and undermined the credibility of the manufacturers themselves. But since they were leftists, none of the people involved in that extensive effort were accused of undermining democracy or were sued for defamation by the election machine manufacturers.
Similarly, the Harvard Kennedy School Belfer Center for Science and International Affairs openly discussed collaboration efforts with communist China on cyber security issues at the same time they were working on developments in election security and combating so-called "disinformation attacks on our elections". The Belfer Center has received no criticism for mixing their chummy relationship with communist China with guidance of American election policy, or for their role in the suppression of the huge grassroots election integrity movement.
The two-tiered system of justice that has arisen in America will become unstoppable and forever entrenched if the RESTRICT Act passes since even criticism of that two-tiered system of justice will be twisted by our government into a crime undermining "democracy" and "national security."
The RESTRICT Act and Albert Sensor program must be shut down or the United States will become an unrecognizable place.
Latest posts by Joe Hoft, David and Erin Clements, and Editor
(see all)